Paper solutions what you need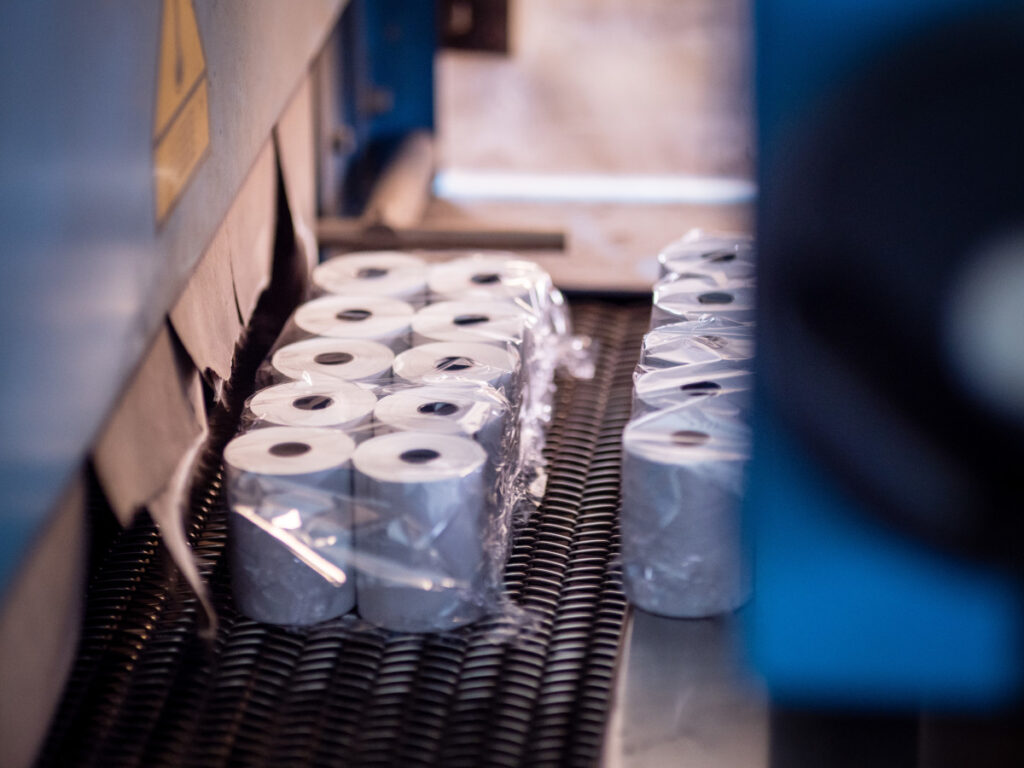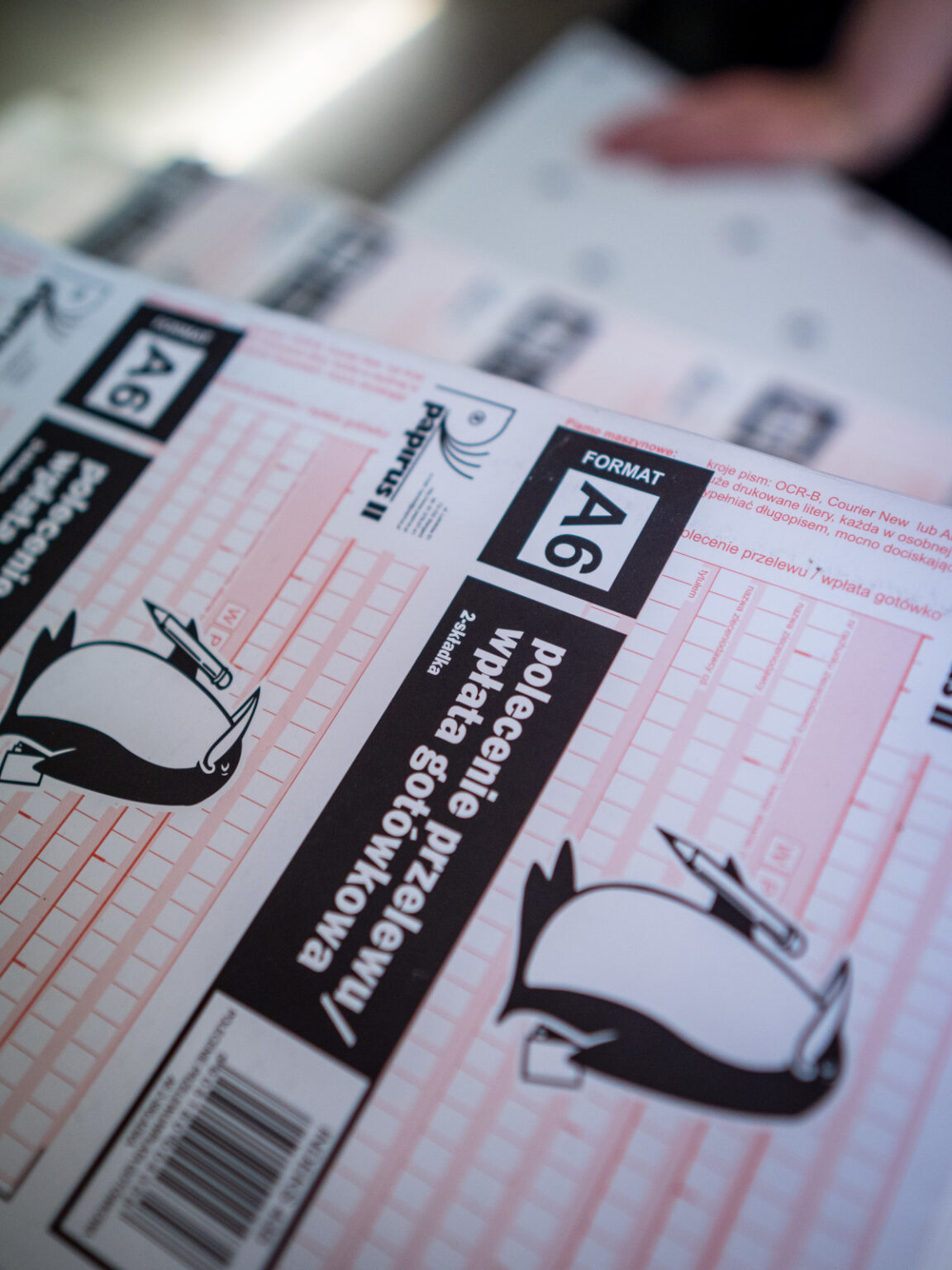 Our passion for paper has lasted for almost 30 years.

In the age of new technologies and modern screens- we appreciate the potential of paper, best of all we rediscover it every day in our printing house. Because in paper magic is contained. We specialized in the production of thermal rolls, company prints, transport prints, the specialized ones and other stationery products necessary in your daily work.

We carry out a careful selection of the items that came out of our printing house to have an interesiting design and were functional. Everything for the convenience of use and everyday pleasure.
We successfully combain different printing techniques.
We are constantly investing in multifunctional machinery park and modern technologies. Thanks to this, we are constantly expanding the range of services and products we offer. Over the years, we have adapted to the market. We changed the size of the rolls and made it possible to personalize them. Our offer has been extended with thermal labels, tag tapes, price tapes, paper bags and industrial chemistry.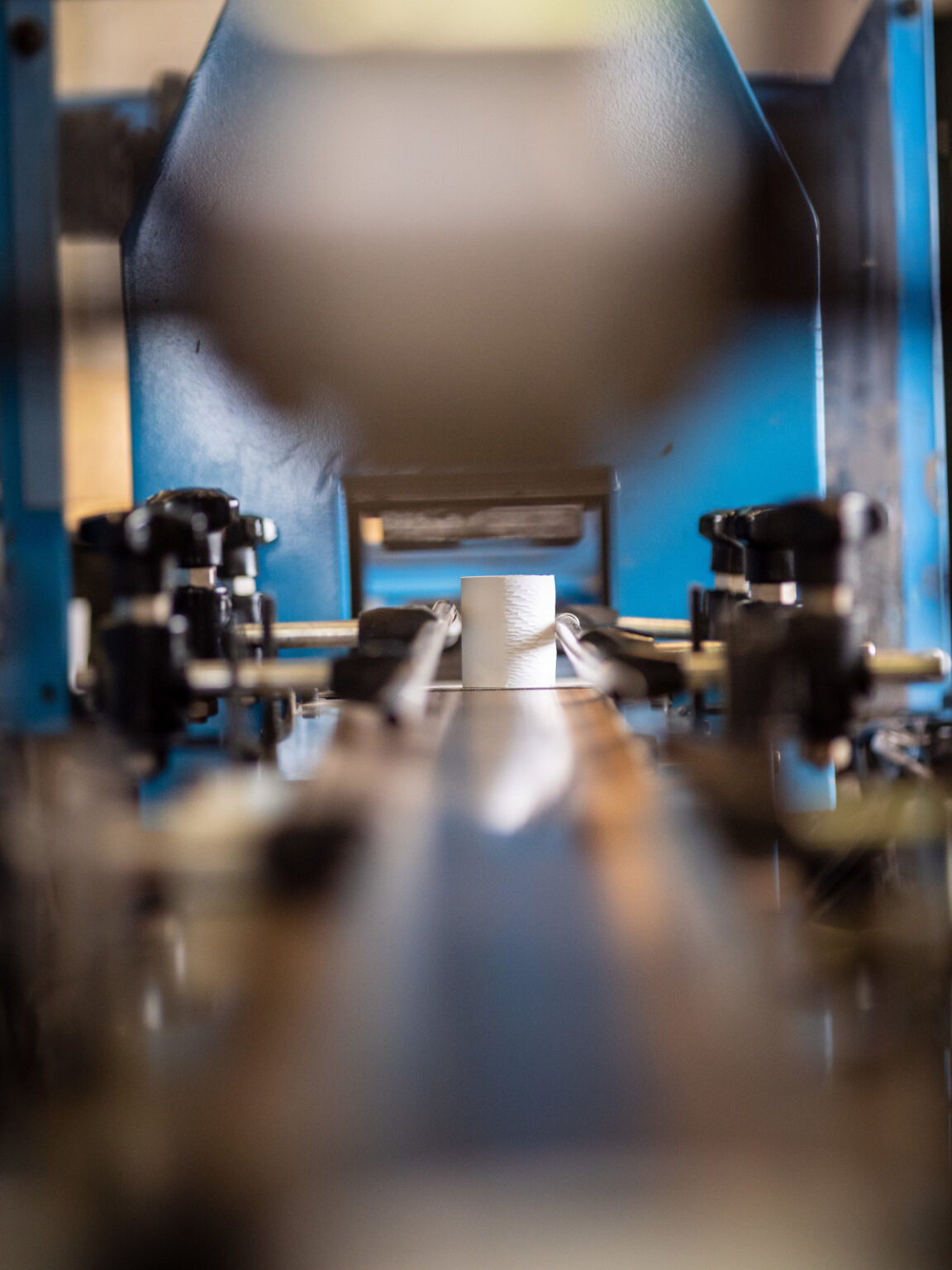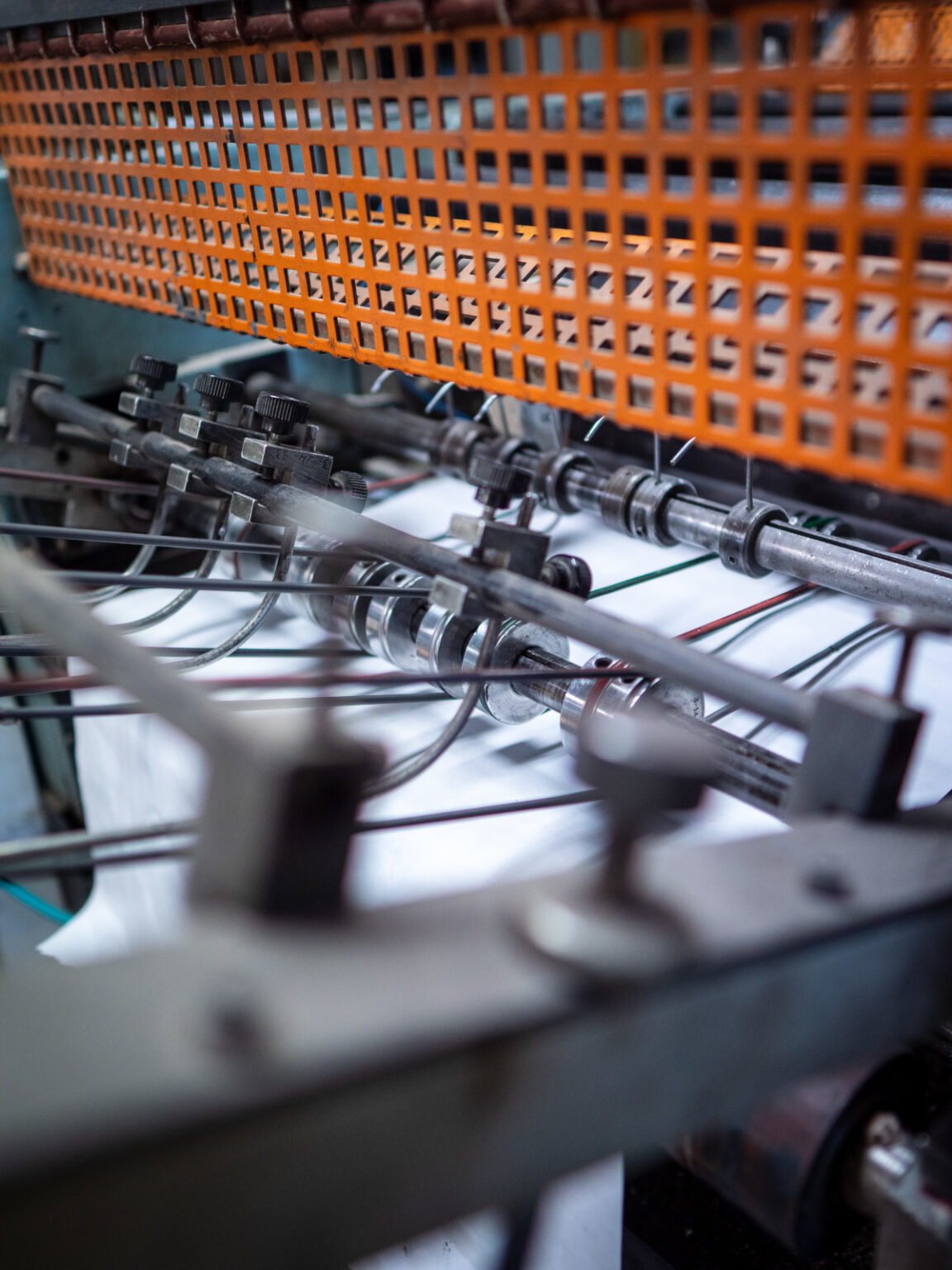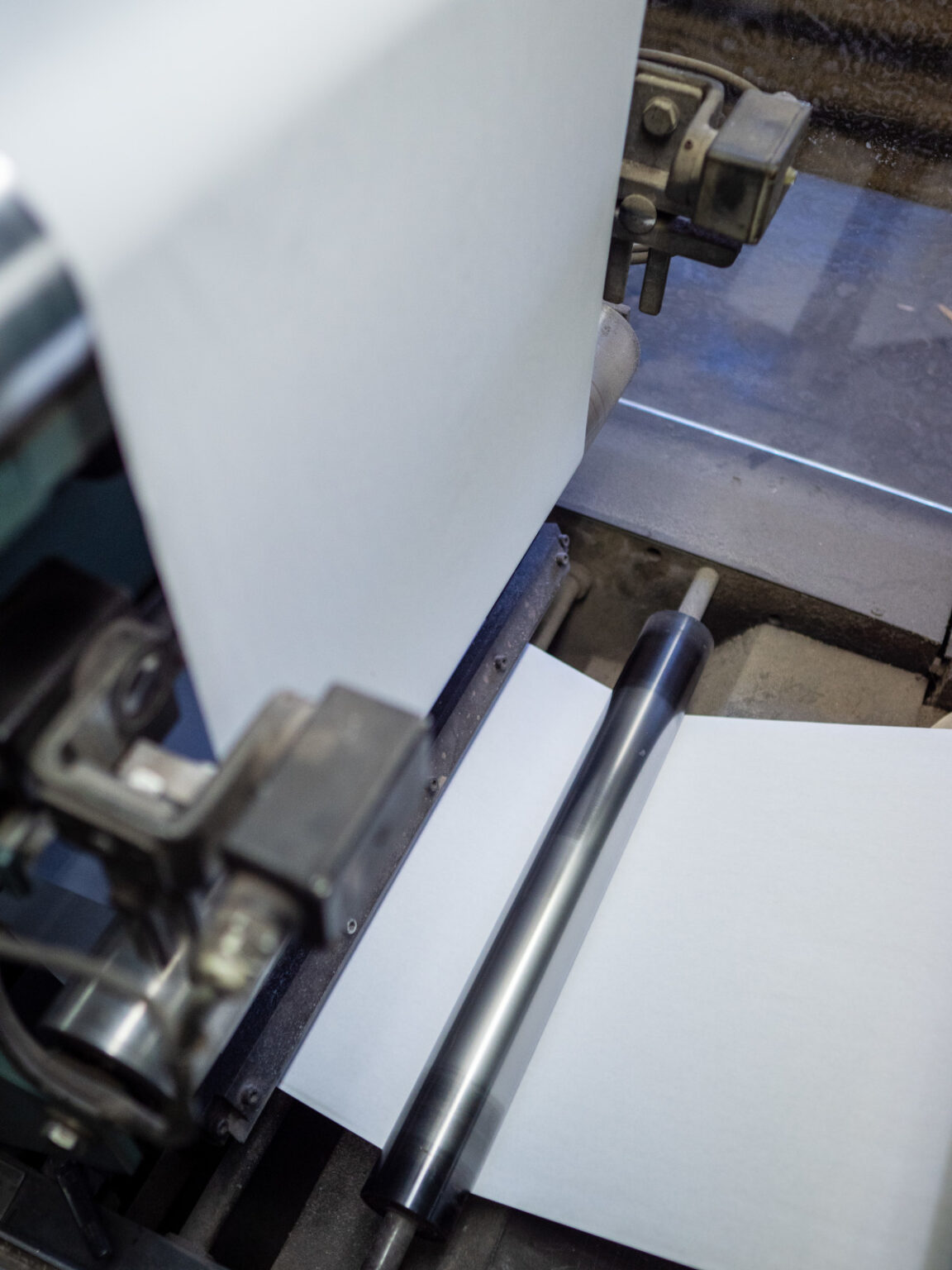 Our command center is located in Stargard. Since the 90's we have exported our products to several countries in the world, including the countires of the Near East
We started our activity in 1994, with production of self-copying and offset printing. After innovation two years later we have started production of thermal rolls – in these times we were one of the first Polish companies operating in this area! However, this is not the only success we had- in 1994-98 Papirus Stargard, was a leader in self-copying production market! We are still one of the oldest companies , this type in Europe!

What was next ? In 2010 we have started modernization of our machine park. From now on we are consistently expanding our offer and adapt to the market. We implement new technologies that optimize production and increase efficiency.
The soul of our company are employees, who set themselves to the goal of creating functional things from paper every day. We have our own team of creative graphic designers, experienced printers and qualified consultants. We focus on experience and high qualifications. Among our employees are people with 24 years of experience.
Create your own brand - white label production
Create your own brand white label production
Our flexible approach, vast experience and innovative company enable us to full adaptation to the client's needs. We give you the opportunity to creat a project that will be tailor-made. From idea to implementation- we are not afraid of any challenges. Our graphics team will help you with their adaptation.
We approach each order individually. For us, the most important thing is quality and mutual satisfaction!
What can we do for you as a part of product personalization?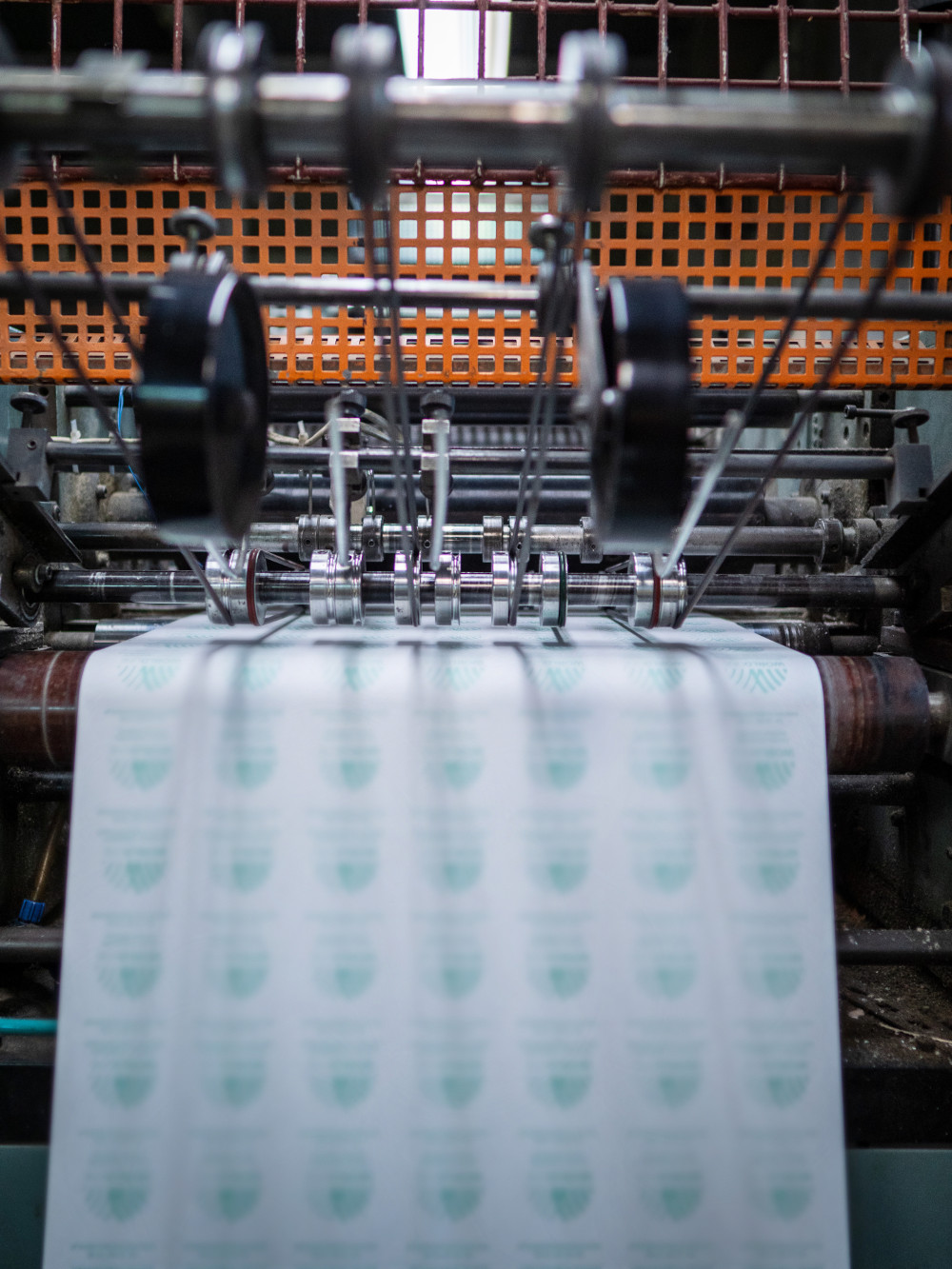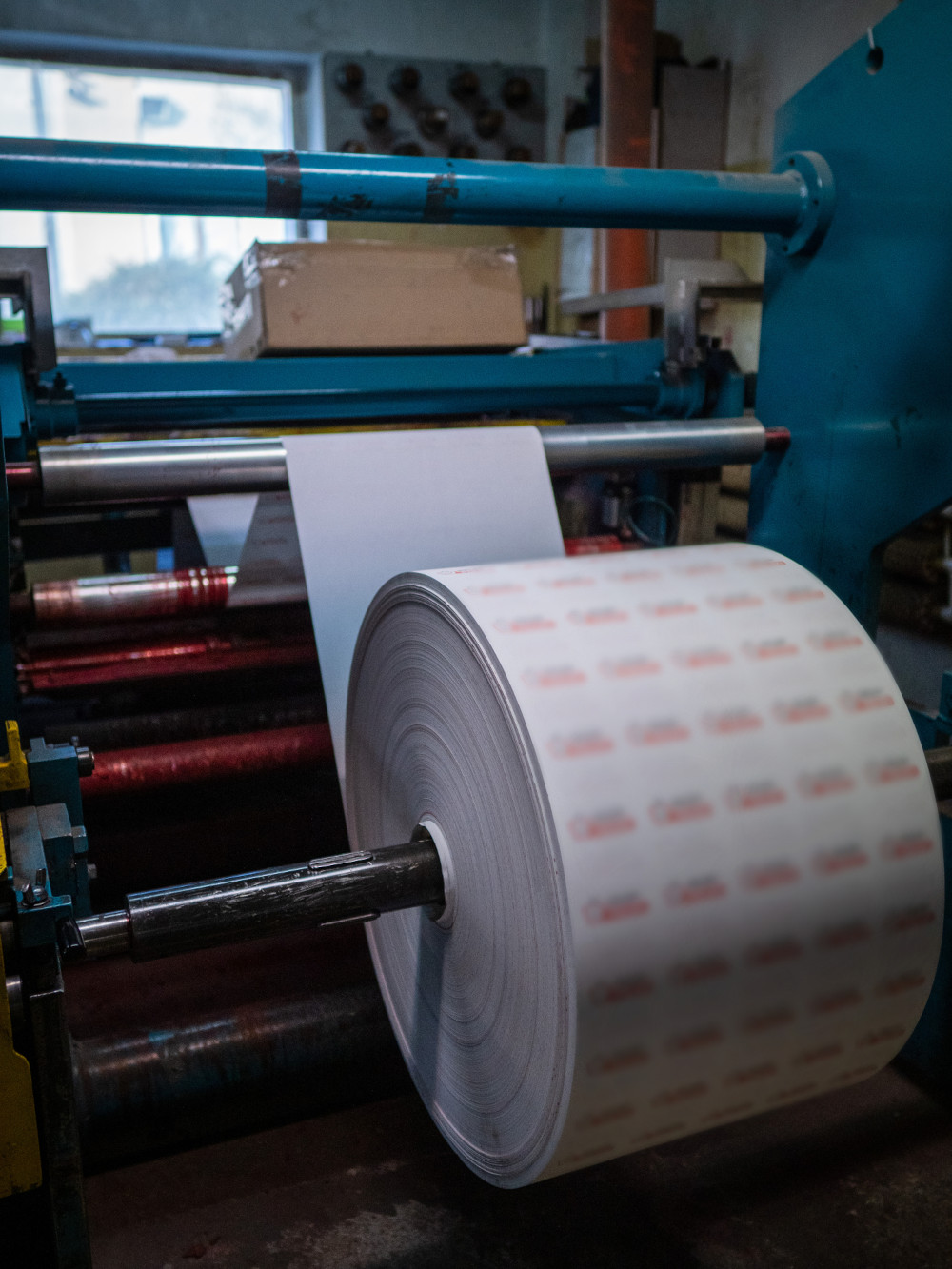 Personalized labels – thanks to them you will distinguish your company on the market!
Individual packing method – selected number of rolls in the package, type of cartons used, etc. You do not have to buy more than you need and adapt to standards.
We can creat products especially for you with your logo, in the way of packing, with your name and more! Do you have another idea- contact us, together we will creat a tailor- made project of your needs.
We are one of the few companies on the market that offers such solutions!
Are you wondering why from among of thousands of companies choose the Stargard Papirus ?
Our mission is to create products that will be tailored to the individual needs and will facilitate everyday work. We advise, desing , create
and deliver – to the best of the best we can. We are constantly developing and expanding the range of services we could offer. We do not stand still.
Guarantee of benefits from cooperation with Papirus:
possibility of personalization of products
efficient production process
awerness of customer needs
modern machine park
professional team
high quality of service and goods
production monitoring at every stage
individual approach to customer needs
fast production and delivery
reliable approach
excellent price-quality ratio
Choose a proven printing house!
Everything you need for your office can be found in Papirus, Stargard!
1. Thermal and offset rolls.
An indispensable sales attribute – a thermal roll.
Do you run your company in the service industry ? You probably know how many invoices you print and receips during the day. Our offer includes both thermal rollers for fiscal devices, as well as offset rollers designed for counting devices.
Thermal rolls are used in all fiscal devices. They are used in thermal printing technology. They are used in popular cash registers as paper on which the proof of purchase is print. These are the so-called popular recepits. The office article is used in almost every workplace where sales are conducted.
Thermal rollers we produced, are thermosensitive, which means they contain sensitizer sensitive to the temperature produced by printers. During the operation of the device, the following occurs, the sensitizer melts, and a dark print appears on the thermal roll. It is economical solution that saves ink used in the printing process. Such an imprint is able to survive only on high-quality paper, this is what we use for their production.
Offset rolls- are made of ordinary paper, used for example for the production of the newspapers or Xero paper. These types of rollers are designed for use in a special type of printers. The print is created as a result of needle impacts through the paper coloring tape. The most popular places of using them are: ATM'S, cash registers or plotters.
Durable, economical, in various sizes and thicknesses.
What distinquishes our thermal rollers?
First of all, the low price while maintaining high quality. High quality application paper ensures long- term and trouble- free operation of the devices in which they were our rollers used. We provide fast delivery time, full quarantee of print durability and pre-sales and after-sales care. High quality offset and thermal paper ensures good print quality and trouble-free operation of machines and devices.
Stock up on rolls for cash registers and thermal faxes! Check the offer.
Discover the possibilities offered by company prints.
We specialize in the production of all kinds of company prints in digital technology and offset. Regardless of what print you need- you will certainly find it in our offer!
We are distinguished by:
short delivery time
professional serivce
high quality materials
wide selection of paper and design
customizable
Thanks to company prints running a business will become easier!
We manufacture paper bags for various applications. Bet on cheap, practical and ecological way of packinging! Nature and your customer will thank you for it!
Feel free to choose you white label options!
Bags with your own print and logo will be use not only for packaging products in stationary sales, but also as advertising bags during the organization of events or participation in fair. You can order bags with any print or graphics.
Bags with your own print and logo tailored to your needs.
Looking for custom packaging ? Desribe your needs and we will find a perfect solution for you. We work with a harmonious and creative graphic team that is not afriad of any challenges! Choose type, size, number of pices and possible design option.
Papirus paper bags.
Our bag models impress with their simplicity. Perfect for showroom, restaurant, shop stationary, beauty salon or haidresser. We produce the high quality bags paper, which have enjoyed unflagging interest for years. High standard of our bags is a quarantee of safety for the accessories you want to put in them. Each paper bag is created with full attention to attractive appearance and aesthetic workmanship.
Paper bags with a flat handle or paper bags with a twisted handle are ecological solution for your compay!
Order today.
Proffesional chemicals and cleaning agents for your business or your home.
We offer a wide range of products including cleaning products, sprays and liquids that allow you to maintain a high level of hygine in industrial facilities, homes and places utilities. We care about enterprises and individual customer, which is why in our offer includes a range of cleaning products necessary for daily cleaning. Among them preparations are available for surface impregnation, washing care and maintance sanitary facilities and toilets. The offer includes chemical products for washing or disinfection, which will allow you to maintain a high level of cleanliness.
Hygiene, hygiene products, health and safety- all in one place.
In this section you will find a wide selection of professional cleaning chemicals. Products are available in very favorable price and large and small packages. Preparation intended for washing and cleaning various types of surface, can be used for both manual washing and machines. In Papirus you will find preparations and products for various types of surfaces and different task. We offer proven products with appropriate certificates, which came from reputable and trusted manufacturs.
The offer includes, for example:
disinfectants
industrial cleaners
cleaning products for toilets and sanitary facilities
preparations for washing and care of ferniture, floors.
products for washing and cleaning textiles, upholstery or carpets
proffesional preparations for wood, metals and other types of surface
glass and glass cleaners
prepartion for washing
We have houndreds of products of well- known and respected manufacturers of purity for large-format facilities, single- family houses and institutions with increased rigor of hygiene. They are not only effective, but also safe for both household members and co-workers and for the environment. Household chemicals available in Papirus are invaluable helper in the fight for neatness, shine and minimum amount of streaks, dirt and dust.
Enjoy cleanliess every day, thanks to household chemicals from Papirus!
Check the offer!
Labels are one of the many products that our company has, 
those we offer are used in various fields.
Our offer includes:
labels on A4 sheet for printers – they are made of matte paper ensuring the highest quality of printing,

price labels on the roll white and colored,

labels for cash registers and scales – will be used in the food industry, logistics, marking goods or storage,
6. Folding computer paper.
Produced from self-copying carbonless paper. Colors of individual layers: the first layer – white; intermediate layers, respectively- yellow, pink.

All types of paper are safe for the natural environment, easy to dispose of, recyclable. Non-toxic and harmless to health. Designed for: dot matrix
printers.

Parameters: Width: 240 mm. Length: 12″. Packing: 850 contributions per carton.

Weight: 53-60 g

Number of layers: 2 (original + 1 copy).
Need support ? Not sure which products is right for your business?
We will be happy to answer your questions! Choose the way you are interested. Talk to a consultant on the phone, ask a question by email or use the convenient contact form.
You are the only one step away from working with Papius.
Do not miss it! By contacting us. You can count on pre- and after- sales help.